Save the date: IEEE Xplore Digital Library and How to Write a Paper for IEEE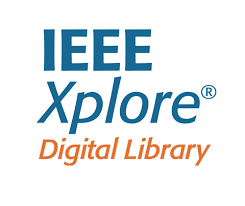 Invitation to an event with Ms Eszter Lukacs of IEEE,
07 May 2019, 1:00 pm, NTNM-Library, Building no C6 2, UG 25,
Target Group
PhD students and postdoctoral researchers in engineering, technology and natural sciences
Content
Get to know the database IEEE and learn more about how to write a scientific article.
In the first part of the seminar you will learn tips and tricks how to search in IEEE Xplore. Furthermore you will get to know suitable search strategies and useful tools and functions within the database.
The second part is about the process of writing scientific articles for IEEE. You will learn about the formal structure of scientific articles and how to improve you writing skills. Additionally you will find out how editorial processes, peer reviewing and open access work.
In the end there will be enough time for questions and discussions.The duration of this event will be approx. 2,5 hrs.
Registration & Contact
Please register via email to: Elke Bubel, elke.bubel@leibniz-inm.de
News