Fast insight into nanotechnology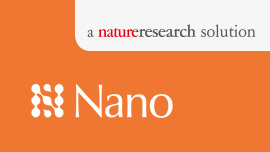 "Nano" – now accessible during a trial at nano.nature.com for free. Nano Trial access valid until December 31, 2017 for INM and UdS users.
Users may now access easily searchable nanoscience data, synthesis methods and literature in one centralized resource, including manually curated nanomaterial summaries that compile data from multiple sources.
A nanomaterial summary includes
nanostructure type
size
composition
properties
applications
preparation
characterization
toxicity
patent claims
find nanotechnology information precisely without looking into the full text
information on similar nanomaterials is compiled into summaries from multiple sources
preparation steps for nanomaterials can be easily found and visualized
nanomaterials with specific properties and pplication can be quickly enlisted
More information
Contact
Elke Bubel
elke.bubel@leibniz-inm.de
News